MULTIFAMILY LEAD AUTOMATION SOLUTIONS
A Guide to Selecting, Buying and Calculating ROI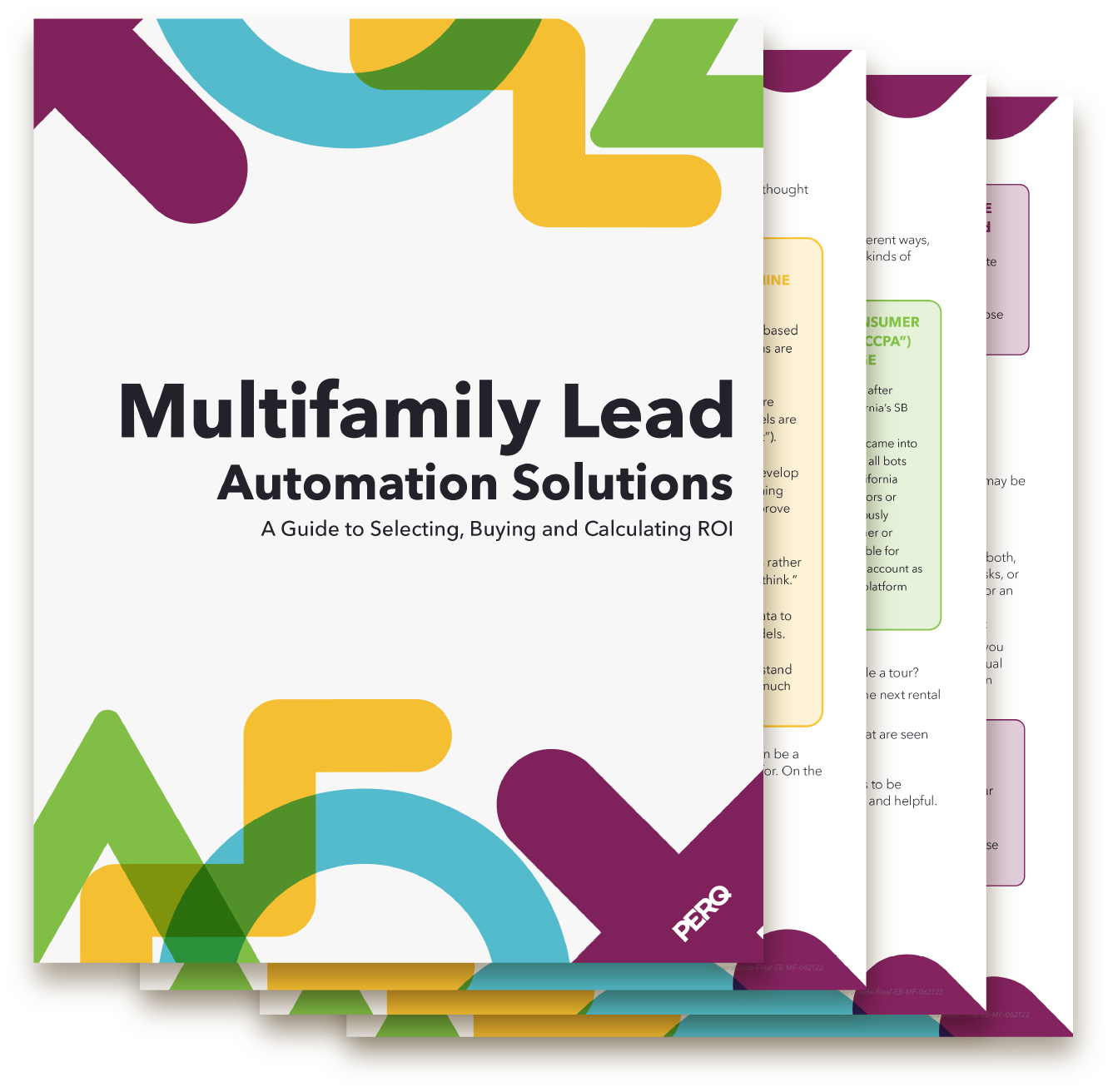 Sometimes, getting approval to spend budget on software can be challenging to navigate as you try to loop in all the right people. Never fear! We've created a new buyer's guide to help you through the process of buying multifamily automation tools.
This guide was created to help you navigate it all. Inside you'll find information that helps you:
Organize your thoughts around the features that are "must haves" and the features that are "like to haves" when selecting multifamily automation technology.
Understand what to expect during the buying process.Understand how to justify the spend and get financial approval.
Download the guide "Multifamily Lead Automation Solutions; A Guide to Selecting, Buying and Calculating ROI" today!