Multifamily Marketing Quarterly Benchmark Reports
The Multifamily Marketing Quarterly (MMQ) was created to give multifamily pros a place to turn for metrics and insights concerning the renter's journey.
Download these reports to discover how today's marketing trends are shaping the industry and the best way for you to successfully navigate them.
Be sure to bookmark this page so you can never miss the latest report released.
LATEST ISSUE
Moving Past Uncertainty: Countering Seasonality & Economy Fluctuations
The latest issue of the MMQ is focused on what your "best bets" might be for driving success in the first half of 2023.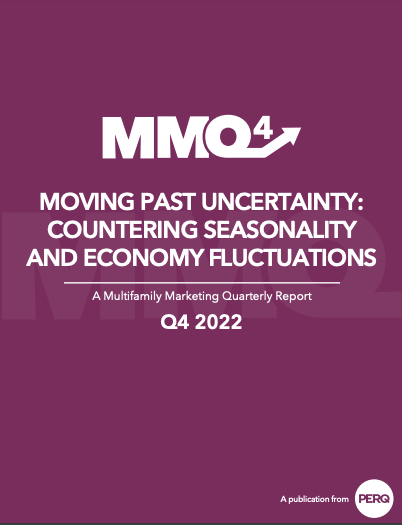 Past Issues of the Multifamily Marketing Quarterly